We are a technology-driven company specializing in Data Center Virtualizations services in Nigeria. Our expertise on market-leading platforms allows us to provide our customers with the best possible solutions for their business needs.
Data Center Virtualization is the process of partitioning a physical server into multiple virtual machines. This is accomplished through virtualization technology, and the purpose of this solution is to reduce the cost and complexity of datacenter management. Servermanagers offers Data Center Virtualization services for enterprises to increase operational efficiencies and improve security. They provide Data Center Virtualization solutions with their expertise on market-leading platforms to help enterprises build an efficient, reliable and secure infrastructure.
Datacenter Virtualization in Nigeria
Data center virtualization services
Data Center Virtualization is a data center architecture that separates the compute and storage layers, enabling a data center to be delivered as a service. Servermanagers builds Data Center Virtualization solutions with its expertise on market-leading platforms and infrastructure. Servermanagers is headquartered in Nigeria, Africa and delivers Data Center Virtualization services in Nigeria with its data center in Lagos, Nigeria. Servermanagers delivers Data Center Virtualization solutions with its expertise on market-leading platforms. This is a software development company that specializes in providing Data Center Virtualization products and services in Nigeria. It has the expertise to deliver comprehensive technical solutions with high quality. The company is passionate about delivering high-quality, innovative and customized IT solutions to their customers.
Application Virtualization
Desktop Virtualization
Hardware Virtualization
Network Virtualization
Operating System (OS) Virtualization
Server Virtualization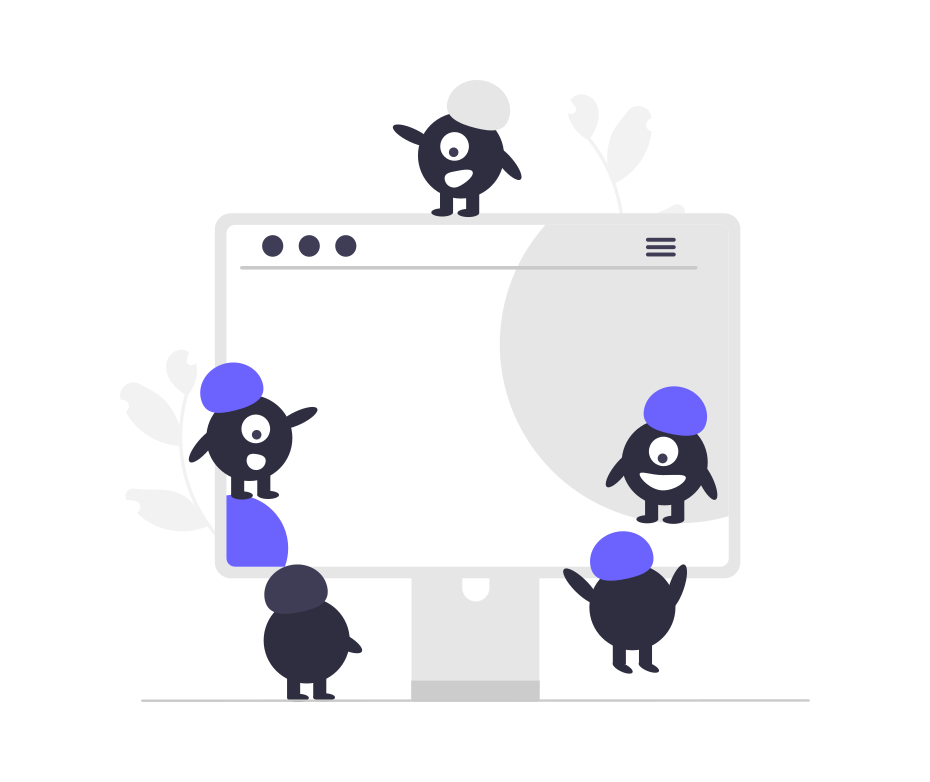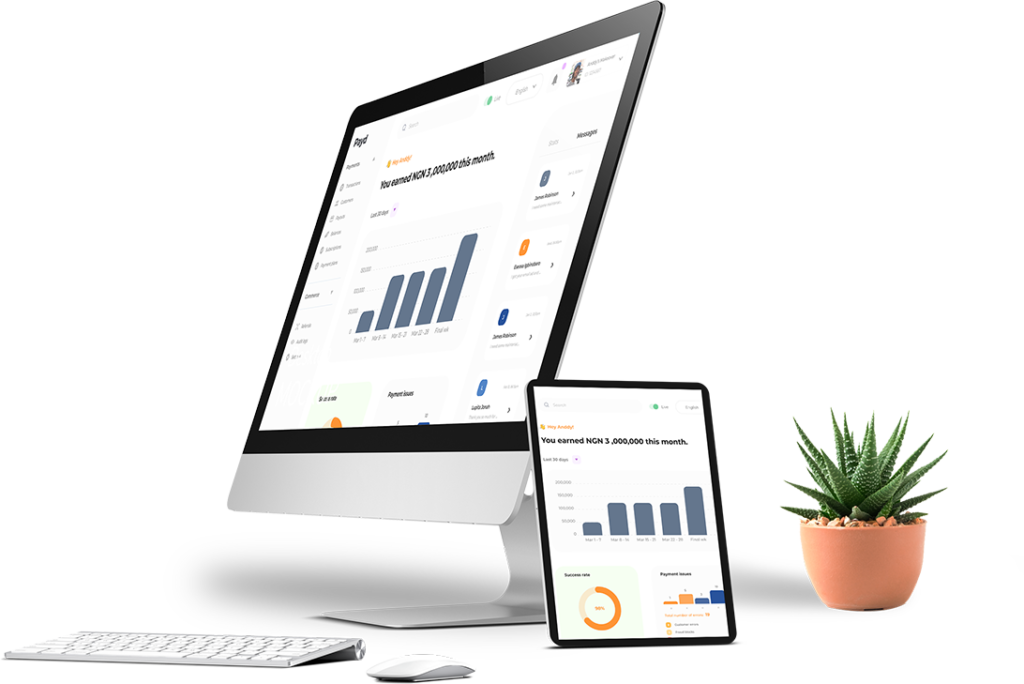 Data center virtualization
Services in Nigeria
Data center virtualization services in Nigeria
Data Center Virtualization is the next step for infrastructure modernization and efficiency. It's about offloading the computing power from physical servers onto virtual ones. This process not only improves the server life, but also reduces its energy consumption. Servermanagers is a Data Center Virtualization services provider in Nigeria with extensive experience in deploying market-leading platforms. Our Data Center Virtualization services are designed to provide core infrastructure optimization to your company while reducing costs and improving business agility.
Advance Advisory Team
Professional Consulting Services
24/7 Support Help Center
Customer Service & Operations
What Is Data Center Virtualization?
Over the last decade, developments in cloud computing and an increased demand for flexible IT solutions have led to new technologies that literally transform the traditional data center. Many businesses have moved from physical on-site data centers to virtualized data center solutions as server virtualization has become a common practice.
What Is Data Center Virtualization and How Does it Work?
Data center virtualization is the transfer of physical data centers into digital data centers using a cloud software platform, so that companies can remotely access information and applications.
In a virtualized data center, a virtual server, also called a software-defined data center (SDDC) is created from traditional, physical servers. This process abstracts physical hardware by imitating its processors, operating system, and other resources with help from a hypervisor. A hypervisor (or virtual machine monitor, VMM, virtualizer) is a software that creates and manages a virtual machine. It treats resources such as CPU, memory, and storage as a pool that can be easily reallocated between existing virtual machines or to new ones.
Benefits of Data Center Virtualization
Data center virtualization offers a range of strategic and technological benefits to businesses looking for increased profitability or greater scalability. Here we'll discuss some of these benefits.
Scalability
Compared to physical servers, which require extensive and sometimes expensive sourcing and time management, virtual data centers are relatively simpler, quicker, and more economical to set up. Any company that experiences high levels of growth might want to consider implementing a virtualized data center.
It's also a good fit for companies experiencing seasonal increases in business activity. During peak times, virtualized memory, processing power, and storage can be added at a lesser cost and in a faster timeframe than purchasing and installing components on a physical machine. Likewise, when demand slows, virtual resources can be scaled down to remove unnecessary expenses. All of these are not possible with metal servers.
Data Mobility
Before virtualization, everything from common tasks and daily interactions to in-depth analytics and data storage happened at the server level, meaning they could only be accessed from one location. With a strong enough Internet connection, virtualized resources can be accessed when and where they are needed. For example, employees can access data, applications, and services from remote locations, greatly improving productivity outside the office.
Moreover, with help of cloud-based applications such as video conferencing, word processing, and other content creation tools, virtualized servers make versatile collaboration possible and create more sharing opportunities.
Cost Savings
Typically outsourced to third-party providers, physical servers are always associated with high management and maintenance. But they will not be a problem in a virtual data center. Unlike their physical counterparts, virtual servers are often offered as pay-as-you-go subscriptions, meaning companies only pay for what they use. By contrast, whether physical servers are used or not, companies still have to shoulder the costs for their management and maintenance. As a plus, the additional functionality that virtualized data centers offer can reduce other business expenses like travel costs.
Cloud vs. Virtualization: How Are They Related?
It's easy to confuse virtualization with cloud. However, they are quite different but also closely related. To put it simply, virtualization is a technology used to create multiple simulated environments or dedicated resources from a physical hardware system, while cloud is an environment where scalable resources are abstracted and shared across a network.
Clouds are usually created to enable cloud computing, a set of principles and approaches to deliver compute, network, and storage infrastructure resources, platforms, and applications to users on-demand across any network. Cloud computing allows different departments (through private cloud) or companies (through a public cloud) to access a single pool of automatically provisioned resources, while virtualization can make one resource act like many.
In most cases, virtualization and cloud work together to provide different types of services. Virtualized data center platforms can be managed from a central physical location (private cloud) or a remote third-party location (public cloud), or any combination of both (hybrid cloud). On-site virtualized servers are deployed, managed, and protected by private or in-house teams. Alternatively, third-party virtualized servers are operated in remote data centers by a service provider who offers cloud solutions to many different companies.
If you already have a virtual infrastructure, to create a cloud, you can pool virtual resources together, orchestrate them using management and automation software, and create a self-service portal for users.
Benefits of our virtualization services
Servermanagers Virtualization Services
We provide cutting-edge consulting services to companies, based out of Nigeria, in order to help them with their productivity levels – as well as reduce their IT infrastructure costs. Virtualization is key in this process; it helps companies keep tabs on the workloads they have while still being able to reduce expenses that are associated with it.
We deliver end-to-end solutions with its expertise on market-leading platforms such as VMware, proxmox. With proven excellence, we can help organizations in switching over to a virtualized IT environment and meet the demand for more efficient IT operations.
Our range of virtualization Services includes:
Application Virtualization: Here, the applications get virtualized and are streamed from a server to the end user's device.
Desktop Virtualization: It is a digital operating system that separates a user's desktop environment from the physical hardware. It is mostly used in data centers, where separate personalized images for each user are hosted on a physical server.
Hardware Virtualization: This refers to the creation of virtual (as opposed to concrete) versions of computers and operating systems. It aims to run different operating systems on the same hardware and lets more than one user to use the processor simultaneously.
Network Virtualization: This refers to the creation of virtual (versus concrete) versions of computers and operating systems. This allows multiple people to use a single CPU simultaneously, as well as let someone else run a different operating system than the main one.pendent channels, each of which can be assigned or reassigned to a particular server or device in real time.
Operating System (OS) Virtualization: It enables organizations to have a single server that can run multiple OS' instead of having a dedicated server for each OS.
Server Virtualization: It is a method of partitioning one physical server into numerous virtual servers, each of which run its own operating system, applications and functions as an independent server.
Storage Virtualization: It is the process of grouping physical storage from multiple network storage devices so that it performs as if it is on one storage device.
Features of our Virtualization Services in Nigeria
servermanagers offers customized IT Virtualization consulting solutions that are perfectly in sync with the business needs of customers. Our domain experts will help you in deriving the benefits of virtualization for all mission-critical business applications, such as for your datacenter automation, system monitoring and applications testing.
Improved agility: Our services enable the accelerated virtualization of critical business applications in addition to improving storage I/O performance.
Boosted productivity: We are focused on simplifying storage management and hardware consolidation to ensure higher productivity.
Advanced resource optimization: We ensure advanced levels of resource optimization by combing the available resources and dividing the available bandwidth into independent channels.
Backup Support and Disaster Recovery: The foolproof backup and disaster recovery plan ensures proper management and storage of the critical customer data.
Our Strategy
servermanagers adopts a four-phase strategy for its IT Virtualization services as follows:
Analysis and Assessment: After a detailed review of the customer's IT environment, we provide an estimate of the total cost of ownership for the infrastructure as well as the setup expense.
Design: In this phase, we create a detailed project plan and detail the strategy to be adopted for the virtualization of servers.
Deployment: Our team of experts works with customers in the authentication, configuration and deployment of a new infrastructure that meets the performance requirements.
Support: We offer multiple levels of support technologies and work with the customers in determining the ideal support level for their workforce and capabilities.